First female medicine graduate Marion Gilchrist remembered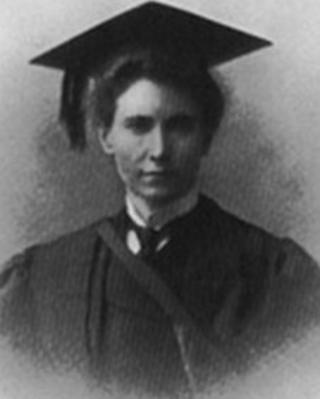 The first woman in Scotland to graduate in medicine has been honoured in her home town in South Lanarkshire.
An exhibition in Bothwell recognised the achievements of Marion Gilchrist, on the 60th anniversary of her death.
The tenant farmer's daughter, who was born in 1864, was also the first woman to graduate from Glasgow University.
The exhibition, organised by the Brighter Bothwell Environmental Group, took place on Wednesday night at the town's public library.
The event was organised with the assistance of Glasgow University's archive services.
University archivist Lesley Richmond said: "Marion Gilchrist is an icon in history of women at the university.
"It is a great privilege to be able to help Brighter Bothwell tell the story of her achievements in her home town."
Active suffragette
Marion left school at 13 to work on her family's farm but continued to study taking correspondence courses and later attended Hamilton Academy.
In 1887, she was admitted as an arts student to the Queen Margaret College for Women in Glasgow and later awarded a Lady Literate in Arts from St Andrews University.
In 1892, Queen Margaret College became part of Glasgow University, allowing Marion to begin studies in medicine. She graduated in 1894 with a high commendation.
Marion later became a general practitioner and ophthalmic surgeon as well as being an active suffragette.
She was a prominent member of the British Medical Association for 54 years and the first woman chairman of its Glasgow division.
Gerry Campbell, general manager of South Lanarkshire Leisure and Culture Ltd, said: "We are very proud of the legacy of our famous daughter, Marion Gilchrist who from humble beginnings achieved a tremendous amount.
"We hope that this exhibition will inspire those living in Bothwell to realise their potential."