Strathclyde Police drop probe over Commonwealth land deals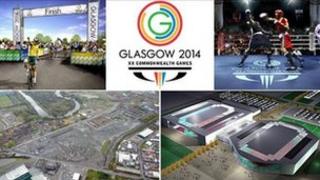 Police have completed inquiries into multi-million pound land deals linked to the 2014 Commonwealth Games in Glasgow after finding no criminality.
James Dornan, SNP MSP for the Cathcart, had asked Strathclyde Police to look into the matter.
He had claimed that public money may have been misused in some deals.
A spokeswoman for Strathclyde Police said: "Police inquiries were carried out in relation to this matter and there was no criminality established."
She added: "Our inquiries are now completed in relation to this matter."
Mr Dornan asked for the land deals to be investigated in October, when he wrote to Strathclyde Chief Constable Stephen House and Scotland's Auditor General Robert Black.
A spokeswoman for Audit Scotland confirmed that the public spending watchdog received a request from Mr Dornan to look at the deals.
She added: "We do not have responsibility for the audit of Clyde Gateway, we do not have direct access to this organisation."
She said Mr Dornan had been advised to take his concerns to the relevant bodies.
Mr Dornan said he was satisfied with Strathclyde Police's response but had felt he had no other option but to raise concerns.
Glasgow City Council said the matter had been reported to the executive committee in the normal manner and approved by councillors.