Botched surgery blamed for NHS Lanarkshire patient deaths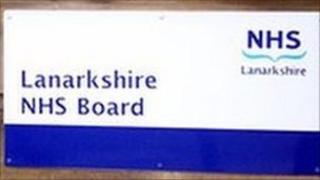 A fatal accident inquiry (FAI) has criticised substandard levels of care at NHS Lanarkshire which led to the deaths of three people.
The patients died after keyhole surgery to remove their gallbladders in 2006.
Agnes Nicol, George Johnstone and Andrew Ritchie were all treated by different surgeons.
The FAI found that bungled surgery had caused or contributed to their deaths. NHS Lanarkshire has apologised to the patients' families over the deaths.
The inquiry was set up to examine the death of Agnes Nicol, 50, from Carluke, South Lanarkshire.
Surgery complications
It also heard evidence into the deaths of George Johnstone, 54, from Airdrie and 62-year-old Andrew Ritchie from Motherwell, both North Lanarkshire.
The inquiry heard that Mrs Nicol died at Edinburgh Royal Infirmary on 10 March 2006 from multiple organ failure after developing septicaemia following surgery at Wishaw General Hospital the previous December.
The complications arose after a staff grade surgeon wrongly cut Mrs Nicol's common bile duct and right hepatic artery, cutting off 80% of the blood supply to her liver.
These mistakes were not discovered until Mrs Nicol was transferred to the liver unit at Edinburgh Royal Infirmary.
Mr Johnstone died in Monklands District General Hospital on 11 May 2006 from multiple organ failure.
This was due to a biliary leak after a consultant general surgeon cut or damaged the main bile duct during a procedure two days earlier.
Mr Ritchie died at Wishaw General Hospital on 23 June 2006 from internal bleeding.
The FAI heard this was caused after a consultant general surgeon botched his procedure the previous week.
The inquiry found that all three deaths were down to errors made in surgery and in particular the standard of post-operative care.
Although different surgeons were involved, no evidence was found of a lack of training or experience.
Significant factor
In his determination following the FAI, Sheriff Robert Dickson said that at least two, if not all three, deaths had certain factors in common.
One of the main failures was that each of the surgeons did not consider the possibility that they had made mistakes.
The inquiry said this was the cause, or a significant factor, in why each patient failed to recover.
It also identified failures to ensure the filing of all reports within the hospital records and failures to match patients with consultants who had the greatest expertise or experience in the relevant field of surgery.
NHS Lanarkshire said: "We did fall below the high standards of care we aim to maintain in these cases and this has been extremely distressing for the patients' families.
"We would like to take this opportunity to apologise to them.
"We have made significant improvements to the management of these types of cases and have also made significant changes to documentation and the way in which case notes are managed.
"However, we will study the determination in detail to identify if there are any further areas where we can improve, to ensure that similar mistakes do not happen again."