Argyll and Bute Council suspend employee over 'spy' accounts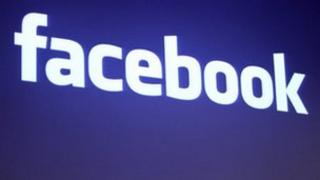 A council employee in Argyll and Bute has been suspended while an investigation is under way into so-called "social media spying".
It comes after communications chief Jo Smith reportedly told a conference she set up fake social media accounts to monitor what was being said about the council.
One of the local authority's biggest online critics, For Argyll, said it was a "sacking issue".
The council insisted it did not condone the use of covert social media.
In recent months Argyll and Bute Council has been under fire from a number of local critics on the web.
While giving a presentation to public sector colleagues in Glasgow Ms Smith is understood to have said she created "spy accounts" to join groups covertly, to discover what they were saying abut the local authority.
'Sacking imperative'
In a statement on the For Argyll website the group said the communication manager had been left in a position "beyond public trust".
It said: "In her presentation, we understand that Ms Smith not only revealed the council practice of using 'Spy Accounts' but advocated its use by her fellow public service professionals."
The group has challenged the council to say whether these covert accounts were authorised.
It added: "If these activities were not authorised, there is a straightforward sacking imperative since this practice has destroyed the council's reputation for ethical conduct in its communications operation.
"It has left the leader of the council's communications team in a position beyond public trust and therefore leaves all public communications from the council suffering a profound credibility deficit."
A spokeswoman for Argyll and Bute council said: "The council does not, nor ever would, condone the covert use of social media.
"A full investigation is underway and a member of staff has been suspended."