New £23m water plant in Campbeltown completed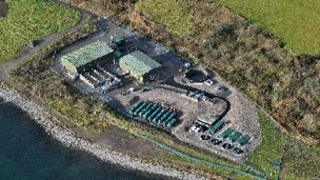 Scottish water has completed a £23m waste water system in Campbeltown, Argyll and Bute.
It is claimed the facility will help protect the environment in Campbeltown Loch by reducing the frequency of discharges of storm water.
The utility said it would also cut the risk of flooding to properties in the town and enable 23 homes to be removed from the 'at risk' register.
Work on the scheme started in 2009 and finished five months ahead of schedule.