Reduction in festive fire deaths in Strathclyde area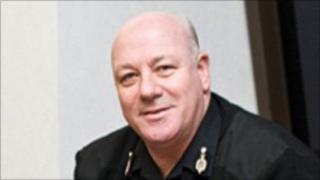 Fire deaths, injuries and accidental house fires in Strathclyde fell to a five-year low over the festive period, according to new statistics.
A total of 65 casualties were recorded in 2011/2012, compared to 105 in 2007/2008 - a drop of 38%.
Accidental house fires fell from 299 in 2010 to 250 last year - a reduction of more than 7%.
Strathclyde Fire and Rescue described the drop as a "huge return" on its winter safety campaign.
'Terrible impact'
Chief Officer Brian Sweeney said: "Last year's festive period saw the lowest number of fire deaths, casualties and accidental dwelling fires in five years.
"While this time of year has, in recent years, involved four or five fire deaths with many others suffering non-fatal injuries such as smoke inhalation and burns, I am pleased to announce this recent round of statistics which demonstrate a marked improvement in performance.
"This year, Strathclyde Fire and Rescue invested £81,000 in our targeted winter safety campaign and already we have demonstrated a huge return on this investment.
"House fires have a devastating effect on families, communities and those attending and, any investment which reduces the terrible impact of fire should be considered as money well spent."