Ticket sales at Celtic Connections top £1m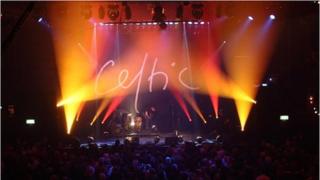 Scotland's winter music festival Celtic Connections has sold more than £1m worth of tickets for the fifth year in a row.
The festival, which drew to a close on Sunday night - featured performances from KT Tunstall, the Proclaimers and Martha and the Vandellas.
Ticket sales topped £1.1m - with more than 100,000 people attending concerts, events and workshops.
Organisers now plan to hold a special weekend show on Skye in March.
Over the 18 days of Celtic Connections music fans attended 300 concerts, ceilidhs, talks, free events, late-night sessions and workshops, in 20 venues across Glasgow.
The 2012 line-up explored the connections between Celtic music and cultures across the globe, bringing musicians from all over the world to Glasgow.
Donald Shaw, Celtic Connections artistic director, said: "We're delighted that this year's Celtic Connections has been such a success - it's an honour to be able to bring some of the world's greatest folk, roots and traditional musicians to Glasgow.
"We encourage artists to embrace the festival spirit and try something new when they're here, and I think we've witnessed some very special performances in our 19th year.
"We're now very much looking forward to staging the Celtic Connections Big Top in Skye this March, when we'll be joined by amazing acts like Rosanne Cash and The Civil Wars."