Huge unpaid tax bill for Airdrie Chinese takeaway couple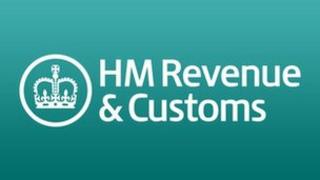 The former owners of a Chinese takeaway in Lanarkshire are facing a massive tax bill after being caught siphoning off profits to a Hong Kong bank account.
Ma Tai Shek and his wife, Lai Kuen Shek, ran the "Lucky Gate" takeaway Airdrie between 1986 and 2005.
Tax officials launched an investigation after they were caught with £7,000 in cash and a Bank of China statement at Glasgow Airport in 2005.
A tribunal has now ruled up to £680,000 in the account was "undeclared profit".
The first tier tax tribunal in London heard that Her Majesty's Revenue and Customs (HMRC) launched an international investigation which has taken years to complete.
As at April 2004, the Hong Kong bank account contained £680,000.
'Untruthful witness'
The Sheks insisted they had "fully and properly declared" their profits from the restaurant and variously explained the Hong Kong bank balance as savings from more than a decade of self denial and hard work and an inheritance from Mr Shek's "forefathers".
However, tribunal judge, Andrew Long, described father-of-two Mr Shek, who gave evidence through a translator, as "an unreliable, inconsistent and untruthful witness".
The judge ruled: "We find, as a fact, and on the balance of probabilities, that the monies accumulated in the Hong Kong branch of the Bank of China were the product of undeclared and diverted profits from the appellants' takeaway business".
The tribunal's decision means the couple are now liable to HMRC demands for back tax on undeclared profits between 1985 and 2004.
The final bill has yet to be calculated.