Glasgow Film Festival set for Gene Kelly retrospective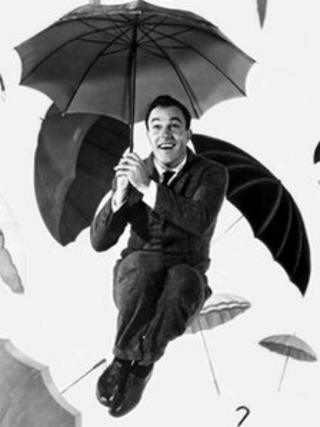 An all-singing, all-dancing Hollywood legend is being remembered as part of the programme at next year's Glasgow Film Festival.
A Gene Kelly retrospective will give Scottish movie fans a chance to see his great performances in all their glory on the big screen.
It will mark the centenary of his birth and comes 60 years after his most memorable role in Singin' in the Rain.
The full line-up for the film festival will be announced in the new year.
Kelly is remembered as one of the greatest all-round talents ever to tap-dance his way across the silver screen.
He left an huge impression on the movie industry as an actor, director and choreographer.
The Gene Kelly: Strictly Song and Dance retrospective will screen eight of his classics including An American in Paris (1951), Singin' in the Rain and the Scottish musical, Brigadoon.
Glasgow Film Festival co-director, Allan Hunter, said: "Gene Kelly led a one-man revolution in Hollywood that changed the screen musical forever.
"He really pushed the boundaries of what was possible and created a uniquely American art form that dazzled the world.
"His work has withstood the toughest test of all - the test of time. The films in the retrospective are as joyous and captivating as the day they were first shown."
Organisers of the film festival are also hoping the Kelly greats will inspire audiences to take to the floor themselves.
A Gene Kelly ceilidh will be held at St Andrew's in the Square on 25 February, as part of Glasgow Film Festival 2012 celebrating the Year of Creative Scotland.
The festival runs from 16-26 February 2012.