Journalist murdered in New Zealand street attack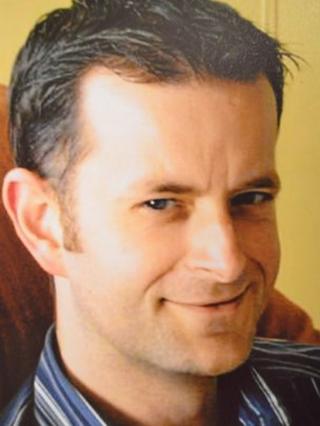 A post-mortem examination was due to be held on Monday on a former BBC journalist killed in a street attack in New Zealand.
Phillip Cottrell was found injured on Saturday near the Wellington offices of Radio New Zealand where he worked.
Police launched a murder inquiry after he died at Wellington Hospital on Sunday without regaining consciousness.
The 43-year-old had previously worked for BBC Scotland in Glasgow and emigrated to New Zealand in 2006.
Mr Cottrell was walking home having completed an overnight shift compiling news bulletins for the radio station.
Police now believe he was attacked in daylight within 15 minutes of leaving the building.
His wallet was missing.
Det Snr Sgt Scott Miller of Wellington Police said the attack did not appear to have been captured by CCTV - but footage of the surrounding area was available.
He said officers were contacting local businesses to obtain more recordings.
He added: "We've concluded our forensic scene examination and we're going through our exhibits from that scene with our experts."
He stressed that street violence was rare in the city.
"Putting it in perspective, this homicide is the first homicide in Wellington this year that has been in a public place.
"We had one other homicide in Wellington last year in a public place."
Colleagues at Radio New Zealand said they had been left devastated by his death.
Chief reporter Eric Frykberg said: "He was a very nice guy. Straightforward and very pleasant.
"People were so shocked. A lot of colleagues went to the hospital.
"When we heard he wouldn't pull through, people went to see him to spend some time with him
"He was surrounded by his sister and his friends when he died."
'Worst nightmare'
Radio New Zealand head of news Don Rood said: "Never in my worst nightmares did I ever imagine that I'd have to handle the death of a colleague and staff member who didn't die doing their job, but was killed in a brutal and unprovoked attack in the street only minutes after leaving the office."
In a joint statement his friends and former colleagues at BBC Scotland described him as a "a gentle, kind man with an impish sense of humour".
It continued: "He was a brave traveller, forever venturing to new countries and exploring new cultures.
"He leaves behind many, many friends in every corner of the world who will be distraught to learn of his loss.
"He was also a talented journalist with a passion for accuracy and precision.
"Phillip's friends here in Scotland are devastated at his senseless death.
"Our thoughts are with his friends and colleagues in New Zealand and, most of all, with his family."