Actor dropped from Dunlop panto over murder bid charge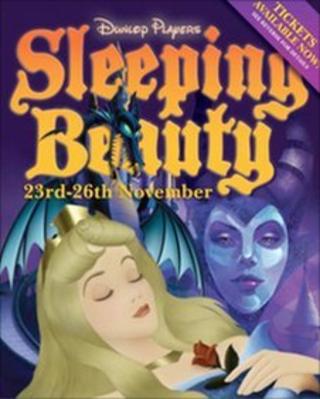 An amateur actor has been dropped from a panto production of Sleeping Beauty after being charged with attempting to murder a fellow performer.
Cameron McNair, 43, is alleged to have assaulted the woman to her injury and attempted to murder her at an address in Dunlop, East Ayrshire.
At Kilmarnock Sheriff Court on Monday, he made no plea or declaration. Bail was granted and the case was continued.
Dunlop Players said they replaced a performer after allegations emerged.
Mr McNair was due to play the role of Berty Ponsimby Smyth in the group's production at Dunlop village hall.
In a statement, the group said: "The Dunlop Players would like to confirm that further to serious allegations against one of our members, this member will not be appearing in this year's pantomime, Sleeping Beauty."
'Faithful service'
The group added: "The alleged acts of one individual cannot and will not detract from the 21 years of faithful service the Dunlop Players have played in the community."
A spokeswoman for Strathclyde Police said police received a report on Sunday about an alleged assault involving a 39-year-old woman which had taken place the previous day in Dunlop.
"A 43-year-old man was arrested in connection with the alleged incident and I understand has appeared in court," she said.
The Crown Office confirmed that Mr McNair, of Dunlop, appeared in private at Kilmarnock Sheriff Court on Monday charged with assault to injury and attempted murder.
The woman, who has not been named, is understood to be continuing in her pantomime role.