Mahle Engine Systems in Kilmarnock to 'review' jobs cut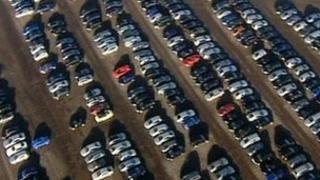 An engineering firm is to review proposals to axe up to 72 posts at its plant in Kilmarnock, East Ayrshire.
Management at Mahle Engine Systems in Kilmarnock told staff that the firm's bushings operation could be off-shored to sites in Italy and Slovakia.
The firm has now agreed to carry out a feasibility study of the jobs and the Kilmarnock operation.
The Unite union welcomed the move but warned strike action would be considered if the jobs cuts went ahead.
Last week, Mahle announced that it would cut about 60 jobs at Kilmarnock after it lost a contract with Ford worth an estimated £4m a year.
Plant profitability
The firm said it would phase out its relationship with the car giant by 2012/13.
Workers at the plant were told this week that a further 72 jobs were under threat over plans to transfer some production to other sites in Europe.
Following a meeting with management on Thursday, the Unite union said that Mahle had agreed to look again at the proposal.
Unite regional officer Jim Winter said the firm had agreed to carry out a feasibility study over the next four weeks to look at the Kilmarnock plant's profitability.
Mr Winter said management indicated the decision was potentially "reversible".
"We plan to analyse this study to see if it matches our own findings about the productivity and profitability at Kilmarnock," he said.
"Hopefully we can then open constructive dialogue with management with a view to getting this decision reversed."
Mr Winter said staff at the plant felt "betrayed" by directors of the firm, rather than local management.
He added: "We can't rule anything out, including a ballot for strike action, if the firm chooses to go ahead with further jobs cuts."
A spokeswoman for Mahle said: "We are in consultation with the trade union and workforce over proposals to transfer some products to other sites and simplify our product portfolio, in order to improve productivity and profitability at our Kilmarnock plant and service to our customers.
"Whilst this consultation is on-going we do not wish to comment on specific aspects of the proposals, but we are engaged in looking at all the options available.
"We have held the latest of meetings with the union today and staff will be briefed as the situation develops."