Job threat at Mahle Engine Systems in Kilmarnock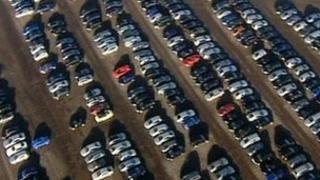 About 60 jobs could be under threat at a Kilmarnock engineering firm after it lost a contract with Ford worth an estimated £4m a year.
Mahle Engine Systems is to phase out its relationship with the car giant by 2012/13.
The decision came after Mahle indicated a rise in the price of its engine parts due to the current economic climate.
The Unite union said other parts of the business were doing well and jobs should not have to go.
Jim Winter, of Unite, said management had informed the union that the development could impact on some 60 jobs.
But he insisted that the Kilmarnock plant, which employs about 580 local workers, had a profitable world-class productions base.
"There is no reason why this should have a wider impact on the business," he said.
"Mahle is enjoying increasing profitability from the Kilmarnock plant, particularly from its hi-spec bushings production which attracts significant global investment, courtesy of a niche skilled workforce.
"The site is primed to deliver long-term profitability with or without Ford - management know this as do our members."
Mahle senior management representatives are to meet with the union on Thursday.