Virgin Rail Group to expand West Coast line service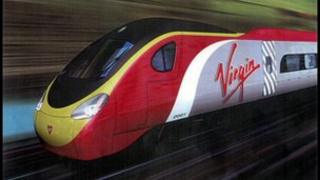 Virgin Rail has announced plans to add thousands more seats to its service between Glasgow and London Euston.
Virgin Rail Group, which operates Virgin Trains, signed an agreement with the Department for Transport to extend the current West Coast franchise.
The franchise was due to expire at the end of March 2012, but will now be extended until 8 December 2012.
The agreement means that Virgin Trains will continue its service beyond the 2012 London Games.
In the last three years, Virgin Trains has been the UK's fastest-growing operator.
Virgin Trains plans to add two Standard carriages to each of 31 existing Pendolino trains between April and December 2012, as well as four new trains.
The first of the extra carriages are set to be introduced next Spring and more carriages will be introduced gradually during the eight months of the extension.
Virgin Rail Group Chief Executive Officer Tony Collins said: "We are delighted to have worked in partnership with Government to agree this extension to the current West Coast franchise.
"Virgin Trains is delivering industry-leading levels of customer satisfaction and annual passenger numbers have grown from 14 million to around 30 million in just seven years.
''This reflects the high quality of service and investment in new trains and improved infrastructure, which has hugely benefited customers using the backbone of the UK rail network."