Strathclyde University centre to help children in care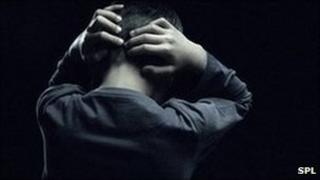 A new resource will be launched later aimed at improving the lives of children in the care system.
The Centre for Excellence for Looked After Children in Scotland is based at Strathclyde University in Glasgow.
It will offer training to professionals in the care system and a platform for sharing knowledge and best practice.
By July this year, Scotland's 32 local authorities were looking after 15,892 children - an increase of 4% on March the previous year.
'Fulfilling future'
The new centre for excellence will also aim to support the human rights of looked after children and ensure the best possible policies are in place to help their transition from care.
Centre director Jennifer Davidson said: "Looked after children and young people urgently need the very best support that services can provide, so that their present circumstances can be as enriching and supportive as possible and they can look forward to a fulfilling future.
"The centre will offer and facilitate a wealth of knowledge and experience to everyone working with, and caring for, these children.
"It will be a forum where they can share their expertise in care to strengthen the already high quality of services for these children and young people.
"The nature of the care these young people receive may differ but their needs and aspirations are our primary concern - the better co-ordinated the planning of services and the stronger the support they receive, the greater their chances are of leading contented, settled lives."