New chief for 2014 Glasgow Commonwealth Games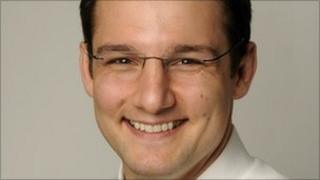 The new chief executive of the Glasgow 2014 Commonwealth Games has been announced.
David Grevemberg, who has been acting in the role since John Scott's resignation in June, has been given the position permanently.
Thirty four people applied for the job and a shortlist of seven was drawn up.
Mr Grevemberg said he was humbled by the opportunity to lead such an amazing team.
"Every day is a day closer to the opening ceremony, and another day we can't get back," he said.
"We cannot afford to miss a beat and I am confident of leading this team and working with our games partners to successfully achieve our goals."
'Best appointment'
Mr Grevemberg told BBC Scotland that his aims were to achieve "full stadia", to manage the games budget effectively, promote "a strong Scottish team" and "most importantly, inspire change".
The chairman of Glasgow 2014, Lord Smith, believes the organisation has employed the right man.
He said: "We started our global search to look for a dynamic leader who would inspire and motivate the organising committee with an in-depth knowledge of what we are about and we are delighted to have found the best person for the job.
"David has demonstrated through his work and in the interview process an unrivalled understanding of the role and passion for delivering an outstanding games."
Mr Scott stood down after accepting, but failing to declare, an offer from a potential supplier.