Tommy Sheridan perjury conviction appeal rejected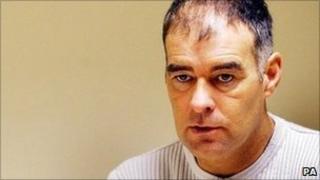 Tommy Sheridan will not be given leave to appeal his perjury conviction, the Scottish Courts Service has confirmed.
The former MSP was jailed for three years in January for lying under oath during his successful defamation action against the News of the World in 2006.
The newspaper said he was an adulterer who had visited a swingers club.
It has now emerged the latest stage of his appeal was rejected on 2 August. Lady Paton, Lord Hardie and Lord Emslie found that the case was "not arguable".
Sheridan was awarded £200,000 in damages after winning his defamation case against the newspaper at the Court of Session in Edinburgh, but he ended up in the dock facing a trial for perjury.
He was found guilty at the High Court in Glasgow in December.
Vendetta claim
Sheridan, however, has maintained his innocence, claiming he was the victim of a "vendetta" by the police and a "conspiracy" involving the News of the World and former colleagues within the Scottish Socialist Party (SSP).
Following his conviction, his lawyer lodged an appeal on the grounds that Sheridan had been denied a fair trial because of the amount of publicity generated before it began.
The Scottish Courts Service has now confirmed this was rejected by three appeal judges on the grounds it was "not arguable".
Sheridan has been serving his sentence at Castle Huntly Open Prison in Angus.