Perjurer Tommy Sheridan 'released on home leave'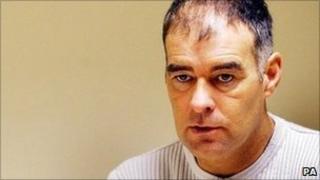 The disgraced former MSP Tommy Sheridan has been released from prison on a week's home leave.
The former Scottish Socialist Party leader was jailed for three years at the High Court in Glasgow in January after being convicted of perjury.
A jury found him guilty in December last year of lying during his successful defamation case against the News of the World newspaper in 2006.
Sheridan has been serving his sentence at Castle Huntly Open Prison in Angus.
Sheridan's appeal against his conviction is to be put on hold pending the completion of an inquiry by Strathclyde Police into allegations that witnesses at his trial may have lied under oath.
'Private time'
Ken Ross, chairman of the Defend Tommy Sheridan campaign, said: "He has desperately missed his wife and daughter and is keen to get some private time with them. He is going to be home spending private time with his family.
"The main issue is that after six months, he has desperately missed his daughter. His wife Gail is able to go and visit him but he has not seen his daughter, though he has spoken to her by phone."
It is thought Sheridan will return to prison on Friday.
His lawyer Aamer Anwar said: "It is normal for people at Castle Huntly to be released on a monthly basis in a similar fashion, so this is the beginning of that process.
"Tommy will be spending time with his wife and his daughter and close members of the family in the next few days."
The Scottish Prison Service said it does not comment on individual cases, adding that home visits vary from a day to a week.