Zoe Nelson murder prosecution ends against Robert Bayne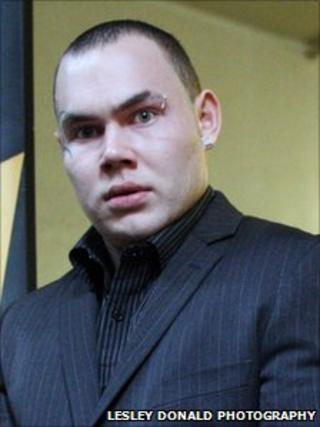 The man accused of killing 17-year-old Zoe Nelson and burning her body near Wishaw, North Lanarkshire, will not give evidence at her murder trial.
The prosecution case against 21-year-old Robert Bayne finished at the High Court in Edinburgh with the Crown withdrawing assault and theft charges.
Mr Bayne denies murder and attempting to defeat the ends of justice.
The jury will hear closing speeches on Thursday before being asked to return verdicts on the two remaining charges.
Mr Bayne, from Cambusnethan, Wishaw, was formally cleared of attacking Zoe, who was from Newmains, on 13 May last year - nine days before the alleged murder.
He was also cleared of stealing alcohol from an Asda store in Newmains on 22 May and committing a breach of the peace by shouting and swearing and brandishing a knife in various streets in Wishaw that same day.
Mr Bayne was also cleared of stealing a mobile telephone in woods where Zoe's body was found and threatening a police officer during an interview in Motherwell police office on 28 May.
Earlier the court heard a tape recording of a police interview with Mr Bayne, carried out five days after the remains of Zoe were found.
He is heard to deny claims he had taken Zoe's younger sister Laura Anne to an area known locally as Monkey Hill and "directed" her to where the body was lying.
When formally arrested for Zoe's murder Mr Bayne claimed that the last time he had seen Zoe was on the morning of 22 May last year after a chance meeting, when he went to a local newsagent to buy cigarettes.
He said he spent the rest of that Saturday at his grandparents home in Cambusnethan, where he lived.
The murder charge alleges that in a wooded area near Branchalfield Drive, Cambusnethan, Mr Bayne assaulted Zoe.
He is accused of striking her on the body with a knife, repeatedly hitting her, putting a plastic sheet over her head to restrict her breathing and "by means unknown" injuring her and setting her on fire.
The charge of attempting to defeat the ends of justice claims that Mr Bayne washed or disposed of clothes he had worn at the time of the alleged murder, that he disposed of Zoe's mobile phone and that he threatened her sister, Laura Anne Nelson, after showing her the body.
It is also alleged that Mr Bayne tried to blame another man.