Glasgow University in hydrogen fuel project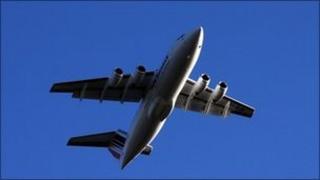 New research could pave the way for hydrogen to be used as a pollution-free alternative to conventional fuels.
Scientists at Glasgow University are using nanotechnology to find a way of storing the element in a solid state.
The gas could then be burned to release energy, or combined with oxygen in a fuel cell to produce electricity.
In both cases, the only waste product would be water - meaning it could become a clean alternative to powering aircraft and car engines.
The major problems holding back the industrial-scale use of hydrogen to power fuel cells are that it can be expensive and difficult to store safely, and that it requires high volumes and weight to operate successfully.
The Glasgow team, which is working with EADS Innovation Works, aims to use nanotechnology to improve the efficiency of a hydrogen storage tank.
By modifying the composition and microstructure of the tank and hydrogen storage materials, it hopes to make it possible to store and distribute the hydrogen so efficiently that it becomes viable for powering fuel cells on aeroplanes.
Prof Duncan Gregory, from the university's school of chemistry, said: "The largest bottleneck in the process of realising hydrogen-based technologies is storage.
"Finding a viable means of storing hydrogen in the solid state would pave the way for the industrial-scale use of hydrogen as a clean alternative to hydrocarbon-based fuels in aeroplanes.
"This exciting technology could deliver a genuine paradigm shift in aviation transport that will have immense benefits to the environment in terms of significantly reducing carbon emissions."
They Glasgow team hopes to be able to fly an unmanned aircraft using a hydrogen-powered fuel cell if the new storage tank works well.