Woman slashed during sex attack in Paisley park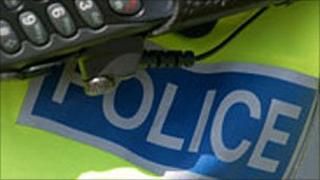 A woman has been indecently assaulted and slashed on the face after stopping to tie her lace in a Renfrewshire park.
The 46-year-old was attacked in Barshaw Park, Paisley, at about 1530 GMT on Thursday.
She was assaulted, thrown on the ground, punched, and slashed. Police said she was in a stable condition in the town's Royal Alexandra Hospital.
The suspect is described as white, 30 to 35 years old, with a muscular build, dark eyes and thick eyebrows.
He was wearing a black hat, charcoal grey scarf covering his face, a black parka jacket, gloves, dark blue jeans and black boots.
The man, who spoke with a local accent, was last seen running off in the direction of Glasgow Road.
Terrifying ordeal
Strathclyde Police said it had increased patrols in the area following the attack.
Det Insp Maxine Martin, from Strathclyde Police, said: "The woman was recovering from an operation and decided to take a walk in the park.
"Understandably, she is extremely shaken as a result of this terrifying and distressing ordeal and it is vital we trace the culprit responsible.
"Since yesterday afternoon we have carried out a thorough forensic examination at the scene of the crime and have been checking local CCTV in an effort to glean further information on this attack."
Det Insp Martin asked anyone who was in the area at the time to contact police.
She added: "Thankfully, incidents of this type don't happen often in this area, however, we appreciate people will naturally be concerned.
"I would like to re-assure the community that we are working round the clock to trace the suspect."