Child rapist in legal bid to get fizzy drinks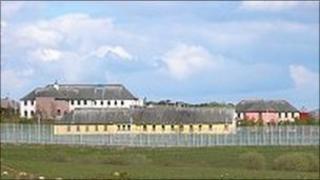 A child rapist has launched a legal bid to be allowed fizzy drinks in the State Hospital at Carstairs.
Clifford Lyons, 38, has been detained there since 1990 when he raped a 10-year-old girl in Glasgow.
He brought a judicial review against the hospital's plan to ban junk food to combat inmate obesity.
Lyons claims he needs high energy drinks and protein bars for his fitness regime. His case is being heard at the Court of Session in Edinburgh.
After two days of legal debate, judge Lady Dorrian said she would give her decision, in writing, at a later date.
The prevalence of obesity among inmates led bosses at the hospital to propose tough new rules, banning junk food from the tuck shop, rationing takeaway meals delivered to Carstairs and a ban on food parcels brought in by visitors.
On bail
However, Lyons claimed his exercise regime would be hampered if he could no longer buy energy drinks at the hospital shop or order high-protein bars and food supplements online.
He claims the decision breaches the duty of staff at Carstairs to look after him as well as they can, as demanded by the Mental Health Care and Treatment (Scotland) Act 2003.
Carstairs currently houses about 140 men.
Lyons was admitted to Carstairs after raping the 10-year-old girl in a field near his then home in Drumchapel, Glasgow. She was taking a short cut to her grandmother's house when he attacked her.
At the time he was on bail for another sex offence - molesting a 12-year-old boy after luring him into a field and forcing him to strip.