Dumbarton woman loses psychiatric detention case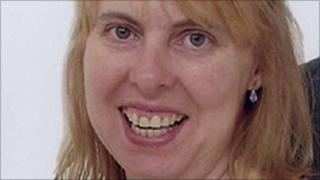 A woman has failed in a bid to sue Scotland's largest health board over claims she was wrongly detained in a psychiatric ward.
Claire Muir, 47, from Dumbarton, raised a £300,000 civil action against NHS Greater Glasgow and Clyde over her experiences in 2006.
She claimed she was abused by staff and forcibly injected with anti-psychotic drugs at the Vale of Leven Hospital.
A sheriff has now ruled that Mrs Muir did not plead a relevant case.
The mother-of-one claimed she was wrongly detained at the hospital in Alexandria, West Dunbartonshire, after she was diagnosed with "paranoid psychosis" following a miscarriage.
She said during her detention she suffered abuse from staff and was forcibly injected with medication.
Mrs Muir further claimed she was being detained against her will and was not given a fair hearing at mental health tribunals.
An assessment by a medical expert later ruled that she could have been suffering from post-natal depression and was not mentally ill.
After her release, Mrs Muir sued NHS Greater Glasgow and Clyde at Dumbarton Sheriff Court.
She also brought an action against West Dunbartonshire Council and a lawyer assigned to represent her in mental health tribunals during her time in the psychiatric ward.
Mrs Muir said she struggled to find a solicitor specialising in mental health matters and had to represent herself in court.
After several hearings, Sheriff Desmond McCaffrey dismissed the case ruling that she did not plead a relevant case.
In a written judgement, he said: "The pursuer was detained and given medical treatment in terms of powers exercised under the Mental Health (Care and Treatment) (Scotland) Act 2003.
"The pursuer claims that her detention and treatment was unlawful. In order to seek redress for this she brings these proceedings against the defenders.
"This action is misconceived. On any of the grounds for which she seeks compensation she has failed to plead a relevant case.
"Accordingly, I sustain the first plea in law of the defenders and dismiss the action."