New probe into 1994 death of Glasgow man found in river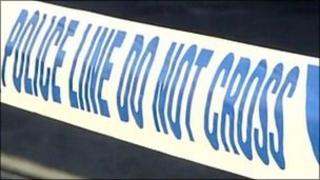 A fresh inquest is to be held into the death of a Glasgow man whose body was identified 16 years after he died.
Ian Allison's body was found in the River Kent in Cumbria in June 1995 - seven months after he went missing.
He was identified this year through DNA samples after a coroner made a connection with a missing persons case.
Judges at the High Court in London have now overturned an earlier open verdict into the case, paving the way for a fresh inquest.
Mr Allison was believed to have been hitch-hiking from Torquay to his home city of Glasgow when he disappeared in 1994.
The following year, the body of a very tall unknown male was found floating in the River Kent, near Levens.
In 1996 an inquest found that the cause of death was "unascertainable" and an "open verdict" recorded.
Last year, Devon and Cornwall Police, who had been investigating Mr Allison's disappearance, issued another appeal for information.
DNA samples
This mentioned that the Glaswegian was up to 6ft 10in tall.
The force was later contacted by Cumbria coroner Ian Smith, who connected the case to that of the "very tall unknown male" who was found in the River Kent in 1995.
Surviving DNA samples from the body were later matched to Mr Allison's mother, Mary, who lives in Glasgow.
Devon and Cornwall police also traced clothing found on the body back to a part of the US which Mr Allison was known to have visited.
With the backing of the Attorney General, Dominic Grieve QC, Mr Smith went to London's High Court in a bid to hold a fresh inquest.
Lord Justice Pill and Mr Justice Roderick Evans overturned the 1996 open verdict and gave the green light for a fresh inquest.