Teenager fails in challenge to under-age sex trial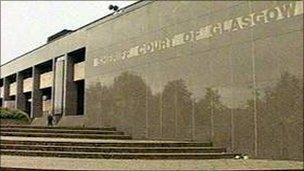 A teenager accused of having sex with an under-age girl has failed in a bid to avoid trial by claiming the law is unfair to heterosexual men.
Darren Logan claimed his human rights were being breached because an older girl would not always be prosecuted for having sex with a boy under 16.
His trial was put on hold pending a Justiciary Appeal Court judgement.
Lord Gill has now ruled that the right to a "private life" can not extend to sexual activity with children.
Mr Logan, 19, from Glasgow appeared at the city's sheriff court to face allegations of having intercourse with a 14-year-old girl on two occasions last year, when he was 17 or 18.
The trial was delayed when he mounted a challenge under the European Convention on Human Rights.
Chris Shead, counsel for Mr Logan, complained that the charge amounted to discrimination.
Advocate Depute Alex Prentice QC told the appeal court the case should go ahead - because girls faced a greater threat from men than boys did from women.
Lord Gill, in a written ruling, said the right to a "private life" could not extend to sexual activity with children.
The judge said it was "entirely reasonable that the legislature should regard under-age pregnancy as a serious and pressing problem".
The case has been sent back to Sheriff Brian Adair for his court to decide the next move.
In his decision, Lord Gill also noted that the rules were about the change.
The Sexual Offences (Scotland) Act 2010, which comes into force next month, outlaws sexual activity with older boys and girls, whether committed by a man or a woman.
Related Internet Links
The BBC is not responsible for the content of external sites.