Carjacker jailed for seven years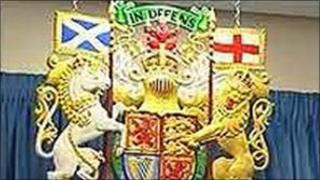 A carjacker who terrorised his victims with a fake handgun has been jailed for seven years.
David Wright, 27, from Glasgow, admitted stealing a Vauxhall Corsa in Hamilton in March and a Volkswagen Golf GTI in Glasgow in May this year.
The High Court in Edinburgh heard how he was caught after police used a helicopter to track him down.
Judge Lord Tyre told Wright to get help for his obsession with cars and handed him a second life ban from driving.
The court heard how Wright was in the grip of drink and drug abuse when he committed the crimes.
During the first robbery, Wright used the fake gun and wore a balaclava to target Gary McCluskie as he pulled into a car park in Hamilton with his girlfriend on 7 March.
The couple were able to escape and Wright drove off in the Vauxhall Corsa which was found wrecked the following day.
On 20 May, Wright, who had his face covered with a Rangers scarf, approached Kevin Murphy while he was stopped at traffic lights at Cumbernauld Road, Glasgow.
Two police officers later spotted the stolen Volkswagen and followed it to Coatbridge Road where Wright began driving the car on the opposite side of the carriageway.
With a police helicopter tracking him, Wright abandoned the car and was eventually caught by officers on foot.
Passing sentence, Lord Tyre said: "You have a persistent and appalling record involving taking and driving cars dating back to when you were 17 years old.
"On two occasions you robbed innocent victims of their cars, you terrorised them with an imitation gun. These incidents left your victims shocked and traumatised.
"You have little recollection but that is no excuse. Your risk of re-offending has been assessed as high and you have displayed a disregard for public safety."