Scots record firm wins 'label of the year'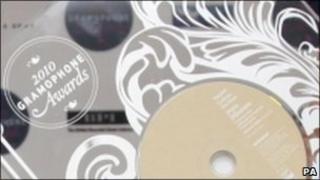 One of Scotland's smallest record firms has been named Label of the Year at the Gramophone Magazine Awards - the industry Oscars for classical music.
Linn Records, based in Eaglesham, East Renfrewshire, saw off international competition to win the award in London.
The firm, which was launched in 1982, put out some of the first recordings from Glasgow band, The Blue Nile, and Scots jazz singer, Carol Kidd.
About 80% of its sales are now made online as opposed to CD.
Gramophone's editor-in-chief, James Jolly, said: "Linn is the very model of a modern record company, ensuring that the highest standards are maintained from the studio right through the company's very impressive digital store.
Other awards
"Shrewd A&R and matching ear-catching musicianship to appropriate repertoire, creates a sense of anticipation around every release."
Caroline Dooley, Linn Records business manager, added: "We are enormously grateful to everyone at Gramophone Magazine for recognising Linn Records with this award, and we are hugely humbled in receiving it.
"I would like to add a big thank you to all of our artists who have helped to make this possible."
The Gramophone award is the latest in a string of accolades for the company - and in particular its recording of Mozart symphonies by the Scottish Chamber Orchestra, conducted by the late Sir Charles MacKerras.
That recording won the company a Classical Brit and was recently named BBC Music Magazine's Disc of the Year.