Scottish Gas creates 50 new jobs in North Lanarkshire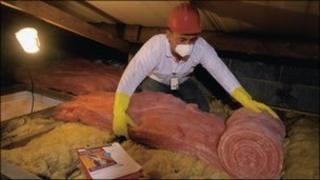 Scottish Gas is creating 50 new full-time jobs at its new insulation depot in North Lanarkshire.
The facility in Bellshill aims to help customers become more energy efficient and will service the whole of Scotland.
The new employees will be involved in the installation of cavity wall and loft insulation for homes and businesses.
The depot is the 10th of 12 that the energy supplier is opening across the UK this year.
Wayne Smith, head of insulation at Scottish Gas said: "In today's economic climate, I'm delighted to talk about the creation of 50 new jobs.
"There is much talk about utilising green technologies and cutting our energy usage, but we can only do this if we have enough people with the right skills.
"Insulation is one of the easiest and cheapest ways to cut carbon emissions, which is why as a company we're investing in insulation depots right across the UK."