Police bust £1m 'cocaine factory'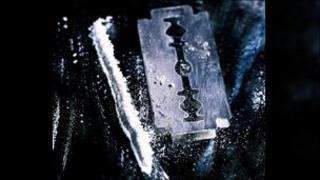 Two men have been arrested after an illegal drugs factory with £1m worth of cocaine and mixing agents was discovered in South Lanarkshire.
Officers from the Scottish Crime and Drug Enforcement Agency (SCDEA) raided an outbuilding close to Carmunock Road, near East Kilbride, on Thursday.
They found cocaine and mixing agents which could have been mixed to provide 25 kilos for street supply.
Two men, aged 40 and 47, are expected at Hamilton Sheriff Court on Friday.
Det Ch Sup Allan Moffat, head of investigations at SCDEA, said: "The illegal drugs trade has a significant impact on our communities, through the costs imposed on our justice, health and social systems.
"Many users perceive cocaine to be a 'clean' and 'safe' drug. However, it is an illegal drug, which has serious health risks.
"The use of adulterants is common place and users can never be really sure what they are taking."