Memorial for 19 killed in 1960 Cheapside Street fire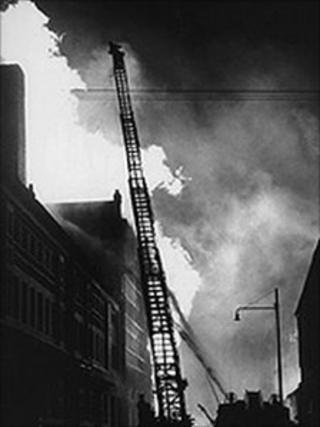 A memorial stone has been unveiled on the banks of the Clyde in Glasgow for the 19 people who died tackling the Cheapside Street fire, 50 years ago.
The blaze at a whisky warehouse, on 28 March 1960, was the worst peacetime disaster for the fire service.
A black granite slab will be placed yards from the site of the bonded warehouse, which is now derelict.
A service was held in March for the 14 firefighters and five salvage corps members who died.
It included a service at Glasgow Cathedral and a wreath-laying service at the city's Necropolis.
The Lord Provost is due to unveil the memorial, which shows a firefighter dousing flames.
Chaplains from Strathclyde Fire and Rescue will dedicate the memorial.