Queen makes third public appearance in four days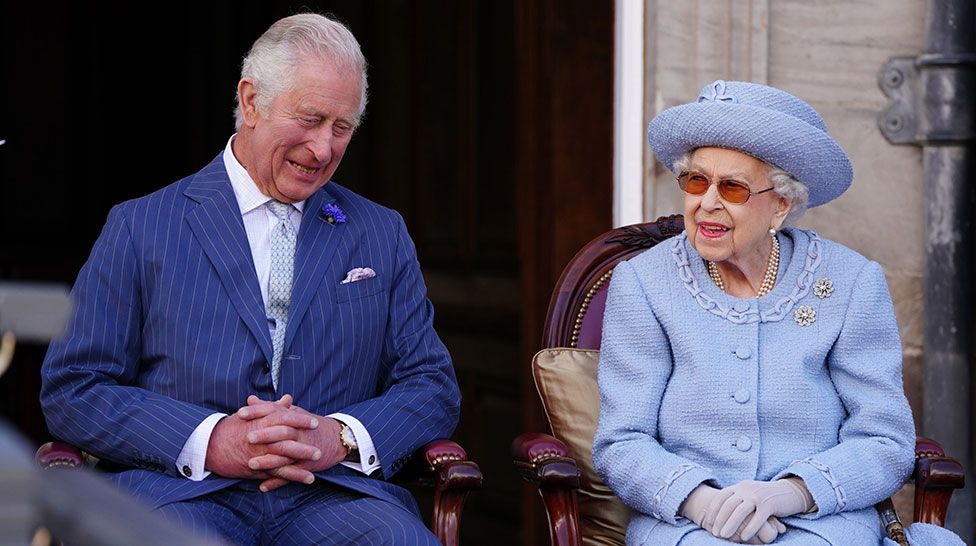 The Queen has taken part in her third event in four days during her visit to Scotland.
The monarch, 96, looked on as more than 300 officers and archers from the Queen's Body Guard for Scotland took part in the Reddendo parade.
She smiled and waved as she emerged from the Palace of Holyroodhouse, her official residence in Edinburgh.
She then watched from a chair as the Duke of Rothesay - Prince Charles - greeted members of the parade.
The Royal Company of Archers acts as the sovereign's ceremonial Body Guard for Scotland - a role first created in 1822 during a visit to Scotland by King George IV.
As Princess Elizabeth, the Queen first became acquainted with the Royal Company during a visit to Scotland with her father, King George VI in 1937, during an inspection at the Palace of Holyroodhouse.
During Thursday's ceremony, members of the Royal Company took off their hats and performed three cheers for the Queen.
The Queen has been in Edinburgh since Monday, when she arrived for the beginning of the Royal Family's annual week in Scotland.
Since then, she has appeared at the traditional Ceremony of the Keys on Monday, before watching a special act of loyalty military parade on Tuesday.
She met First Minister Nicola Sturgeon and Holyrood Presiding Officer Alison Johnstone on Wednesday, but did not attend the annual garden party.
The Queen has been scaling back her public appearances recently due to some mobility issues.
At the end of her Platinum Jubilee celebrations, she said she was committed to serving the country "to the best of my ability, supported by my family".