Meadowbank Sports Centre set to open to public next month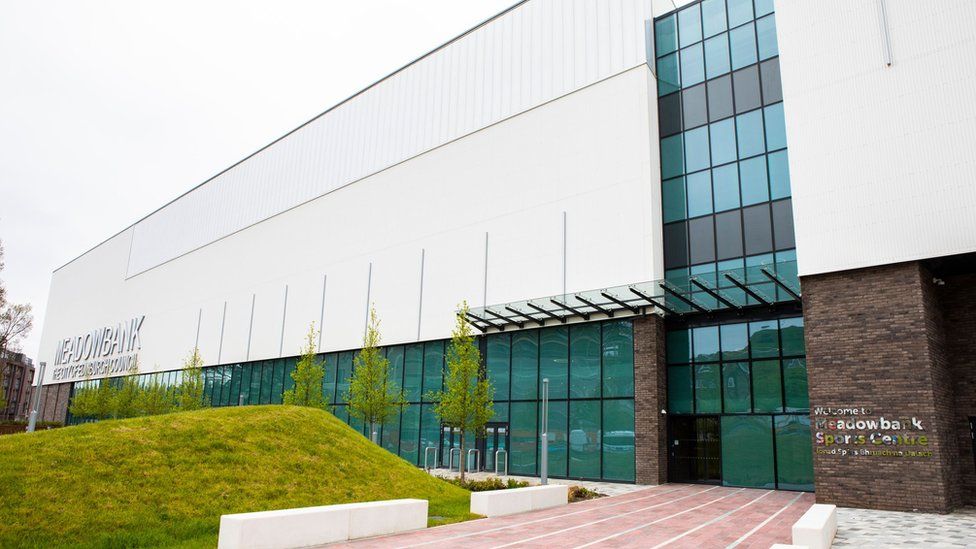 The new Meadowbank Sports Centre in Edinburgh will open to the public on 19 July, it has been announced.
The new £47m centre is built on the site of the original Meadowbank, which closed in December 2017 having twice hosted the Commonwealth Games.
It has an eight-lane outdoor athletics track and a 499-seat stand, as well as an indoor six-lane track.
"I'm delighted that the finishing line is in sight," said Edinburgh Leisure's chief executive June Peebles.
"It's been a long time coming but I promise you it will have been worth the wait."
Scottish League One side FC Edinburgh - which recently changed their name from Edinburgh City - will also move back to Meadowbank.
Chairman Jim Brown said it was the club's "spiritual home" after three seasons as tenants of Lowland League club Spartans at Ainslie Park.
The new venue has improved indoor facilities with two multi-sports halls and a gym with triple the number of exercise stations and three large fitness studios.
"Meadowbank has been an important part of Scotland's sporting history for many years and I'm sure the new centre will build on this legacy," said City of Edinburgh Council leader Cammy Day.
The previous Meadowbank was built for the 1970 Commonwealth Games and was used by various clubs and sporting celebrities. It also hosted the Commonwealth Games in 1986.
It has also hosted some large-scale music events over the years, including T on the Fringe, an annual music festival.
Muse, My Chemical Romance, Snow Patrol, Radiohead, Pixies, Foo Fighters, Nine Inch Nails, Kaiser Chiefs, and Razorlight all played the venue between 2005 and 2007.