Amazon Original The Rig to be filmed in Scotland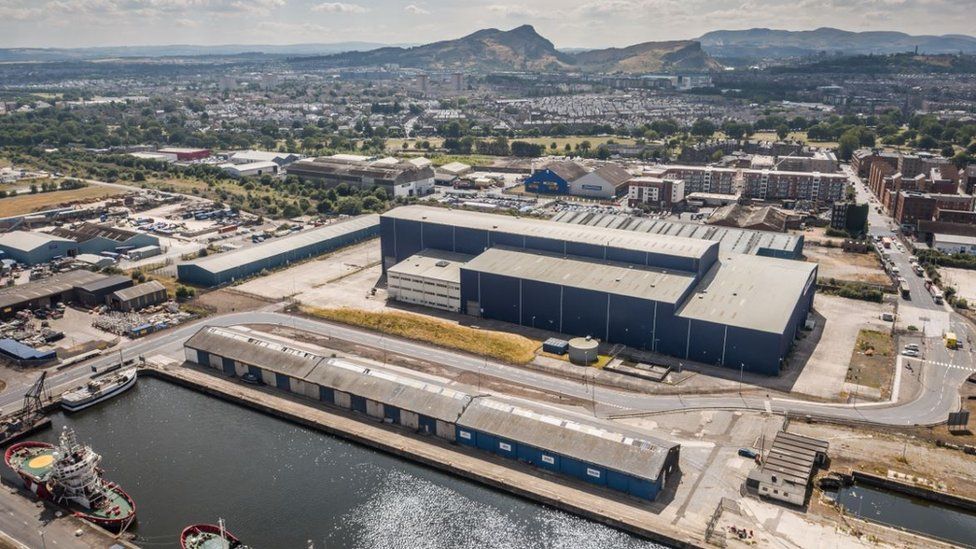 A new Amazon Original supernatural thriller is to be filmed exclusively in Scotland.
The Rig follows a group of North Sea oil workers due to return to the mainland when a "mysterious and all-enveloping fog" descends.
Production on the six-part series is due to begin next year, with filming at Edinburgh's new First Stage Studios.
The Rig's creator is Edinburgh-based TV writer and novelist David Macpherson.
It will be directed by John Strickland, director of TV dramas Line of Duty and Bodyguard.
The casting director is Kelly Valentine-Hendry, who worked on Broadchurch and Fleabag.
Production company Wild Mercury Productions will make the series at First Stage's 8.6 acre (3.4ha) facility at Port of Leith.
The largest building on the site was constructed in 2000 for engineering firm VA Tech but closed four years later.
The building lay empty for several years before wave power firm Pelamis took over. The company collapsed in 2014.
In 2017, the facility was temporarily turned into a film studio as part of the production for Disney/Marvel's blockbuster Avengers: Infinity War.
In March this year, a company run by Oscar-nominated and Bafta-winning film and television producer Bob Last and actor and director Jason Connery, son of the late Sir Sean Connery, won a contract to manage the studios.
Amazon Prime Video said The Rig would be its first original series to be filmed exclusively in Scotland.
The story follows the crew of the Kishorn Bravo oil rig.
When the fog rolls in they find themselves cut off from all communication and are "driven to the limits of both their loyalties and their endurance, into a confrontation with forces beyond their imagination".
Derek Wax, managing director of Wild Mercury said: "The Rig is a character-driven, epic thriller, full of heart-grabbing action and bold, original ideas, and we are delighted to be working with Amazon Prime Video in bringing it to life.
"David Macpherson captures life on a North Sea oil rig with extraordinary authenticity and it's been exciting to work with him, director John Strickland and our creative team in realising the scale and vision of this world. "