Covid: Four St Andrews University students get coronavirus after party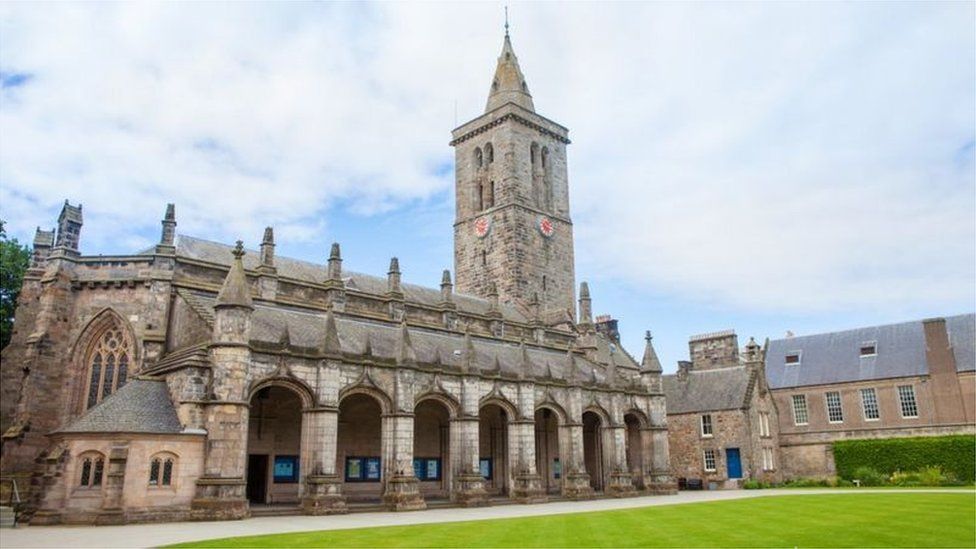 Four St Andrews University students have contracted coronavirus after a freshers' week party.
More than 40 people are now self-isolating following the gathering in a hall of residence, which broke national coronavirus restrictions.
On Friday, the university had asked students to observe a voluntary lockdown over weekend.
The new cases bring the total at the university to seven, after three were announced last week.
The principal said in her message to students: "I am sorry to say that last night, four new positive cases were confirmed amongst our students.
"These new cases of Covid were acquired in St Andrews and are all linked to one party in a hall of residence in freshers' week."
She said the party broke the law and university guidelines on socialising and safe behaviour.
The principal added that all the positive cases had "comparatively mild illness".
Meanwhile, the University of Glasgow said there had been a "number of confirmed Covid-19 cases" in student residences.
A spokesperson for the university said: "We have informed Public Health Scotland and are taking guidance from them.
"The households affected are all self-isolating and are being supported by our Living Support team to ensure they have ready access to sufficient food and other supplies."