Cyclist killed in collision with lorry in Edinburgh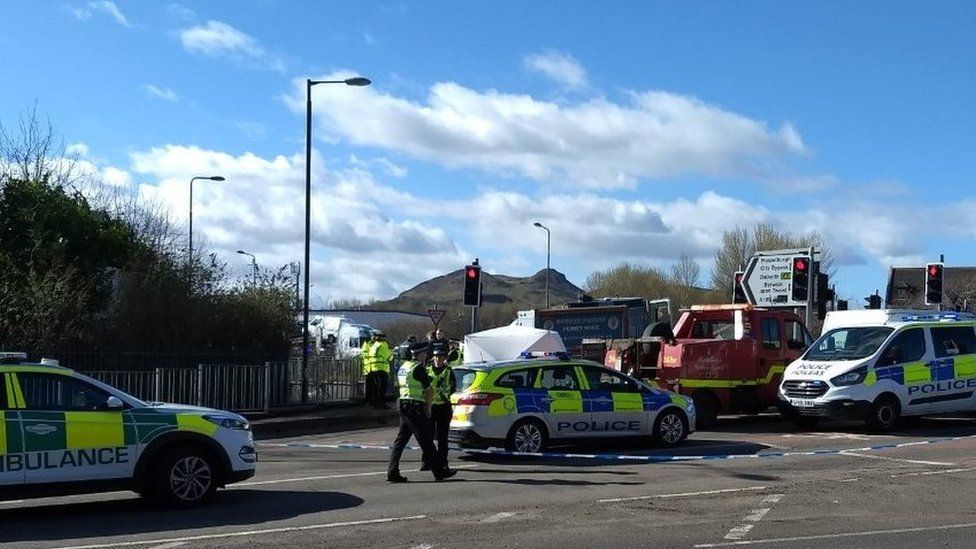 A cyclist has been killed in a collision with a lorry on a busy road in Edinburgh.
The 40-year-old man was pronounced dead at the scene of the accident on Sir Harry Lauder Road, at its junction with Portobello High Street.
Sir Harry Lauder Road was closed in both directions, between Portobello High Street and Fishwives Causeway, for about four hours after the incident.
Police have appealed for information from anyone who witnessed the crash.
Sgt John Easton said: "We've now contacted the cyclist's family and our thoughts are with them at this very difficult time.
"Extensive road closures and diversions were put in place in the Portobello area to allow emergency services safe access to the scene.
"I'd urge anyone who may have witnessed this or who has information that could be relevant to contact us as soon as possible if they have not already spoken to officers."