Man jailed for abusing two women in Fife and the Borders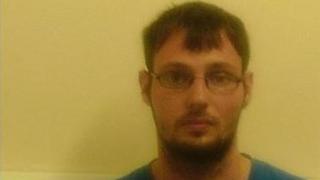 A Fife man who raped and physically abused two women over a decade has been jailed for eight years.
Oliver Dalgleish, 28, attacked the women at various locations in Fife and the Scottish Borders between December 2006 and October 2016.
The High Court in Edinburgh heard how he also physically assaulted another two women over the same period.
Dalgleish was found guilty of breach of the peace, sexual and physical assault charges after a trial last month.
He also placed another woman, who cannot be named for legal reasons, in a state of fear and alarm by indulging in threatening behaviour towards her.
Judge Lady Scott told Dalgleish he had to go to prison for his crimes.
She also ordered him to be supervised by the authorities for three years following his release from custody.
Passing sentence, Lady Scott said: "You will be placed on the sex offenders register for an indefinite period."
Repeated attacks
At proceedings earlier this year, Dalgleish's first victim told how he used to call her derogatory names before punching her on the head and body.
She told the court of how Dalgleish also raped her in 2007.
He also physically attacked another two women on various occasions between July 2008 and November 2010. The attacks took place at locations in Fife and Midlothian.
In 2013, he placed another woman in a state of fear and alarm by calling her abusive names.
The court heard how Dalgleish raped another woman between September 2013 and 31 October 2016.
The woman, who was aged 22, told jurors of how Dalgleish had non consensual sex with her whilst she slept.