Edinburgh man jailed for raping and abusing children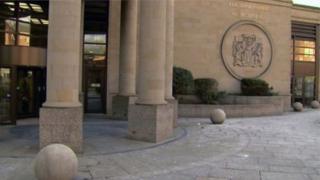 A man has been sentenced to 14 years in prison for raping and abusing children.
Michael Lee, 47, targeted three victims between 2003 and 2015 in Cowdenbeath, Fife, and Perthshire.
Jurors heard a girl was attacked so often she believed what was happened to her was "normal".
At the High Court in Glasgow, Lord Armstrong described Lee's conduct as "calculating and manipulative". Lee denied the allegations during a trial in Edinburgh in November.
He was found guilty of eight charges including the repeated rape of a girl and the abuse of two boys.
Lord Armstrong said: "The lasting effect on them may be incalculable. You robbed them of the innocence of their childhood.
"These crimes are disturbing and grave. Society has an abhorrence for such conduct."
Lee, from Edinburgh, will be placed on the sex offenders list indefinitely.
Kevin McCallum, defending, said Lee "maintained his innocence".