Edinburgh garden waste residents 'should get refund'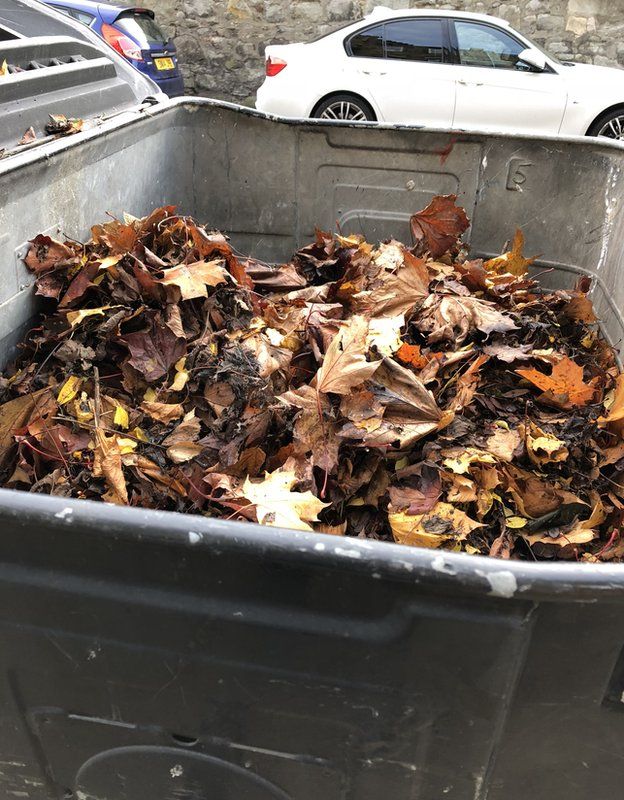 Residents whose garden waste bins have not been collected on time should be given their money back, under proposals by an opposition councillor.
City of Edinburgh Council launched a new scheme in October, allowing residents to opt-in for an annual fee for green rubbish to be collected.
The change coincided with the roll-out of a new four-day kerbside collection.
The council has received more than 8,000 complaints over missed collections since.
Councillors have reported entire streets where bins have been missed.
Kevin Lang, Liberal Democrat councillor for Almond ward, has tabled a motion for Thursday's full council meeting, which if approved by councillors, would propose introducing a refund scheme for people who have paid the annual charge but do not get a proper level of service.
The current terms and conditions for the new charge make clear that the council "does not give refunds for missed collections" - meaning residents currently have no means to get their money back.
Mr Lang said: "The people of Edinburgh are being short-changed on garden waste collection.
"The council promised the charge would lead to a better and more frequent service. Instead, many people have ended up paying more but getting a worse service than before.
"A number of my own constituents have had to put garden waste into landfill because their brown bins have been left uncollected."
He added: "It is a basic and fair principle that if you pay for something and do not get the service in return, you should be eligible for a refund.
"Why should that principle not apply to the garden tax? Exactly how bad does the service get before people are entitled to some or all of their money back?"
In the first five weeks of the new scheme, the council has tallied up a total of 1,635 complaints over the paid-for garden waste service.
In the first week, 184 missed collection complaints were lodged, before rocketing to 453 the following week. The complaint numbers have fallen slightly since that peak - but 283 complaints were still submitted last week over the service.
Transport and environment convener Lesley Macinnes said: "There have been some delays to garden waste collections since the new service was introduced, as we adjust to complex changes to routes, and we apologise to residents for any inconvenience caused.
"We are working hard to rectify any issues and will collect any missed bins as quickly as possible.
"I am pleased to see complaint levels drop consistently over recent weeks, though I would encourage anyone who has not had their bin collected to let us know."
Mr Lang's motion requests a report to the council's finance and resources committee, setting out the options to introduce a refund scheme for those who have paid the charge but where the "service provided falls below a certain minimum standard".
Related Internet Links
The BBC is not responsible for the content of external sites.