'No completion date' for new Royal Hospital for Sick Children in Edinburgh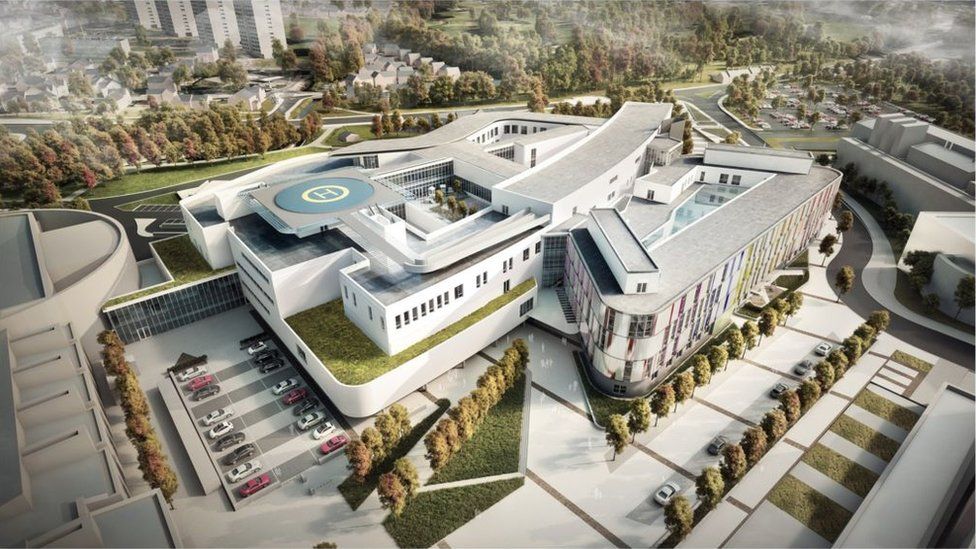 There are to be further delays in the opening of the new Sick Children's Hospital in Edinburgh.
The £150m facility was due to open last year but some staff have been told there is still no completion date.
Contractors were expected to hand the building over to the NHS at the end of last month.
However, it is understood an independent assessor has identified continuing issues which still need to be resolved.
The Sick Children's Hospital was due to open last July but a series of problems have pushed that back.
Building contractors were expected to hand the building over last month but NHS Lothian have now confirmed an independent assessor has been unable to sign off the building because of a number of issues that still need to be resolved.
The BBC has learned the project director emailed staff to say there was still no date for its completion and it would open only when ready.
The health board said it was disappointed at the latest setback and it was working with partners to ensure the work was completed as a matter of urgency.
Jim Crombie, NHS Lothian's deputy chief executive, said: "The handover is subject to a satisfactory inspection by Arcadis UK, the independent tester whose role is to determine whether the building meets the specification commissioned by NHS Lothian.
"Following their recent inspection the independent tester has now reported they are unable to sign off the building as complete, finding that it does not yet meet all the required specifications.
"We are naturally very disappointed and are liaising with our contractual partner IHSL ltd and their building contractors, Multiplex, to agree a timeline for completion of the outstanding works as a matter of urgency.
"Patients, their families and our staff can be assured of our determination to ensure delivery of the world class facility they deserve.
"We know all concerned will share our disappointment at a further delay and we thank them for their continued patience."
The Scottish government said patients would not be put at risk.
A spokesman said: "Maintaining the highest levels of patient care remains our number one priority, and there is a clinical imperative to ensure that any issues are fully resolved before NHS Lothian take ownership of the new Edinburgh Children's Hospital.
"Services continue to be provided from the existing site, and NHS Lothian is working closely with the project company to resolve any issues and confirm a revised handover date."
Related Internet Links
The BBC is not responsible for the content of external sites.