Lapland tour guide killer wins appeal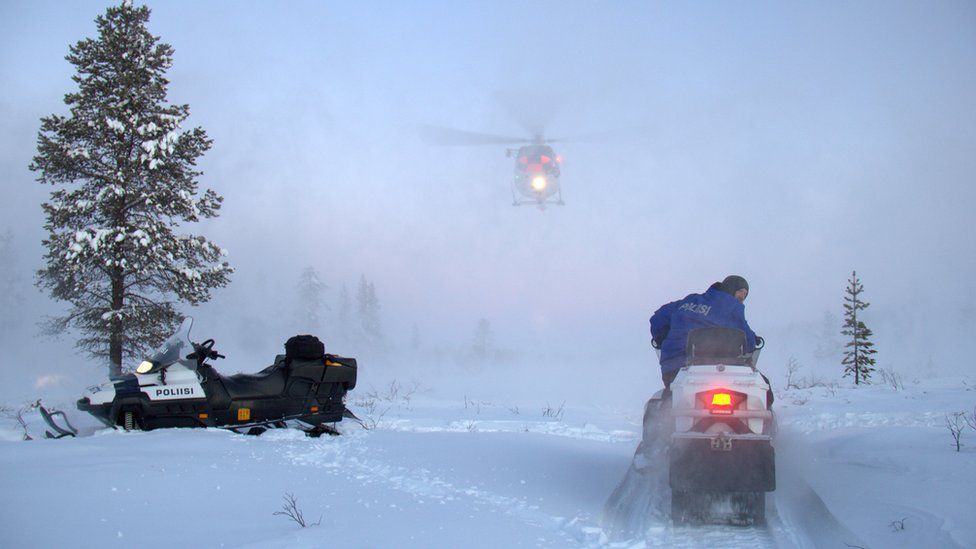 A former soldier who killed his Scots girlfriend in Finland has had his appeal against a murder conviction upheld.
Karel Frybl, a Czech, had confessed to the killing of Rebecca Johnson from Burntisland, Fife.
In a split decision in the Finnish appeal court, it has been ruled that the death did not meet the strict legal definition of murder.
The pair had been working as tour guides at a husky safari ranch.
Frybl attacked Ms Johnson, who was 26, with a knife in December 2016.
He then fled across the frozen Lapland countryside in one of the most remote parts of Europe before being captured by police.
During the original trial, Frybl claimed to have blacked out during the attack and said he could not remember inflicting the wounds on his victim.
Medical evidence indicated that at least 10 of the stab wounds would have been fatal.
The Appeals Court in Rovaniemi decided that the crime did not meet the legal threshold for murder and so Frybl won his appeal
He will serve an 11 year sentence on the lesser charge of homicide. The overturned murder conviction carried a mandatory life sentence which in practice would have meant 12 to 14 years in prison.
To secure a murder conviction, the prosecution would have had to establish a higher threshold, for example if the killing was carried out with premeditation, if it was particularly cruel or sustained, or if the victim was tortured.
"Although Frybl is undoubtedly considered to be cruel, [the killing] cannot be considered to be particularly cruel" in line with Finnish laws, the judges ruled.
The case may be referred to Finland's Supreme Court.