Pollution warning as sewage affects Leven Beach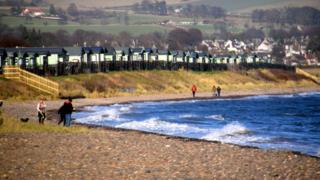 A pollution warning has been issued for a beach in Fife.
Members of the public have been advised not to swim or paddle at Leven Beach. Dog owners have been urged not to walk their pets in the affected area.
There was a power failure at Levenmouth waste water treatment works on Thursday, which caused a sewage leak.
The beach and the River Leven were affected. The fault has now been repaired but the potential risk will remain over the weekend.