Kirkliston homes get green light despite opposition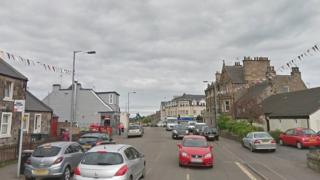 The City of Edinburgh Council has been accused of ignoring the views of villagers after proposals to build up to 100 homes on the edge of Kirkliston were given the green light.
The village on the western edge of the capital is set to turn into a town with the influx of new homes.
Developers secured planning permission in principle for the scheme near Main Street.
The plans received two letters of support and 309 letters of objection.
Liberal Democrat councillor Louise Young lives in the village and tallied up more than 400 names on a petition opposing the development.
She said: "People in Kirkliston are furious at this decision. The village already suffers from horrendous problems arising from city commuter traffic.
"It is madness to approve the building of a hundred more homes along from the very junction which sees the worst of the traffic queues.
"People in Kirkliston already feel the city centre-based council is out of touch and simply isn't listening to them."
The five hectares of land is currently used for grazing. It was originally designated as green belt land but was reallocated as an "urban area".
Councillor Hal Osler asked for the application to be put on hold while an ongoing Kirkliston transport investigation was completed.
She said: "I do have major issues with this which is basically the transport issue. I'm aware of the fact that this could be adding to it.
"We have to be aware there are particular issues in this area. There are all sorts of impacts that we will have to consider."
However, vice-planning convener Maureen Child said there were no planning reasons to refuse the application.