Water flows again at historic fountain in Edinburgh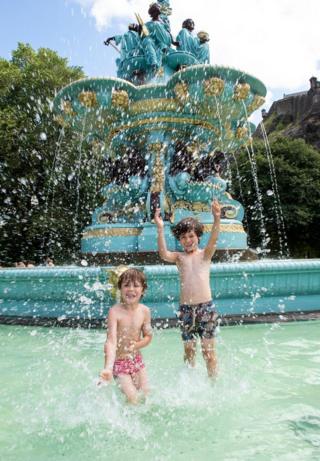 Edinburgh's Ross Fountain has been turned back on after restoration work costing nearly £2m.
It is the first time water has flowed through it in eight years.
Made in France in the 1860s, the fountain was bought by gun maker Daniel Ross for £2,000 and gifted to the city of Edinburgh.
It was installed in West Princes Street Garden in 1872. However, the landmark had fallen into disrepair, with no water running through it since 2010.
The restoration project began in July last year and saw the fountain dismantled and removed for repairs.
Now back in one piece, and with a new blue colour scheme, the taps were turned on on Sunday.