Number plate issued for car that caused fatal crash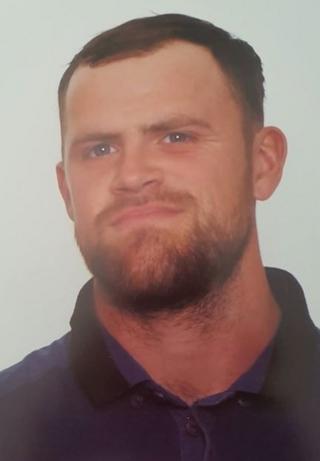 The registration number of a stolen car which caused the crash where a man died on the outskirts of Edinburgh has been released by police.
The driver of the stolen car sped off after the smash on the A902 at Maybury Road on Friday at 00:30.
Jonny Smith was at the wheel of a Peugeot 206 which was struck by another car as it swerved to avoid the stolen Audi A3 with number plate, SM17 EAK.
Police want to speak to drivers with dash cams who were in the area.
Mr Smith's car burst into flames after the collision and his body was discovered after the blaze was put out by fire crews.
The grey Audi A3 was believed to be travelling "in convoy" with a silver hatchback.
Police said a 25-year-old man, a 22-year-old woman and five-year-old girl were travelling in a BMW which collided with the dead driver's car. They were treated for injuries in hospital.
Det Insp Graham Grant, of Police Scotland, said: "My officers are leaving no stone unturned as we look to identify those who were within the stolen Audi A3 and the public can help with our efforts by coming forward if they've seen the vehicle, which, at the time of the collision, had the number plate SM17 EAK.
"Similarly, if members of the public have seen the Audi since it was stolen from the Liberton area on 17th April then please get in touch so we can establish its movements since that time.
"As part of the ongoing investigation, we wish to speak with the driver and any occupants of a small dark-coloured hatchback vehicle, which had been travelling on Maybury Road towards Barnton at around 12.30am on Friday 25th May. It is believed this car was travelling close to a black Peugeot taxi, which we have since traced and obtained a statement from the driver. If you believe you were in this car then please come forward.
"I would also ask any other motorists who witnessed the collision, or who may have relevant dash-cam footage of the incident or the movement of the Audi before or after this time, or who have information relating to the driver and other occupants, to contact police immediately."