Fire festival lights up Edinburgh's skyline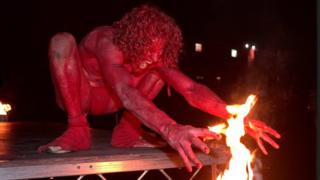 The Beltane Fire Festival set the capital's skyline ablaze as hundreds of volunteers put on a spectacular display of fire play, drums and acrobatics.
More than 7,000 people gathered on Calton Hill in Edinburgh to watch a procession of fire, drums and mystical characters on Monday.
The "medieval Burning Man" is an alternative May Day celebration marking the beginning of summer.
It re-imagines the ancient Celtic festival for modern audiences.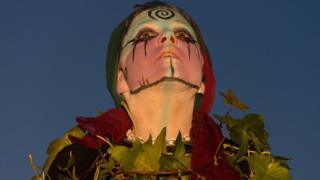 The festival tells the story of the transition from winter to summer, which can only happen when the Green Man, a figure in folklore, dies and is reborn again.
He does so in order to shake off winter so he can join the May Queen, a mother goddess figure, as her consort.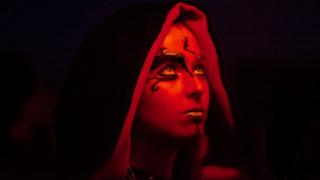 Erin Macdonald, chair of Beltane Fire Society, said: "We're delighted with how last night's Beltane Fire Festival went.
"There is something truly magical about the event, seeing Calton Hill totally transformed and the audience getting into the spirit of the night.
"It's a real privilege to get to share our special evening with spectators from both the local Edinburgh community and all over the world."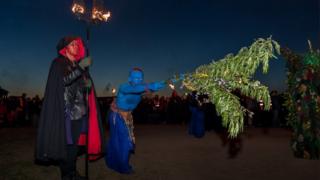 Rob Thorburn, Beltane Fire Festival's event co-ordinator, said: "We're hugely grateful for the hard work of everyone involved in putting it on - from the hundreds of volunteers that perform, acts as stewards and make the event happen, to our partners - the City of Edinburgh Council, Police Scotland, and so many others.
"Beltane would not be possible without the collective effort of hundreds of people in our own community and through the rest of Edinburgh, and that's what makes it so special."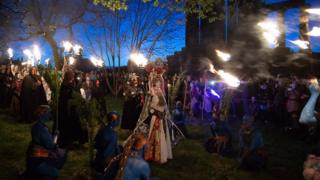 The modern Beltane Fire Festival has run since 1988 and is the spring and summer counterpart to Samhuinn Fire Festival, which is held in the city centre on 31 October.
The Beltane Fire Society is a charity run by volunteers, dedicated to marking the fire festivals of the ancient Celtic calendar.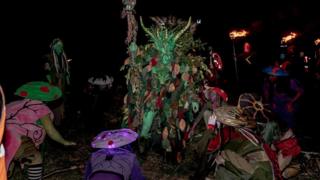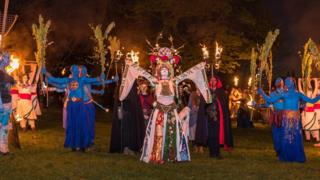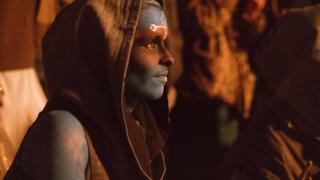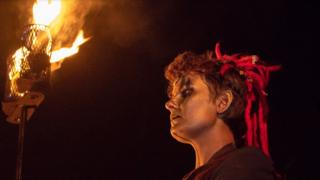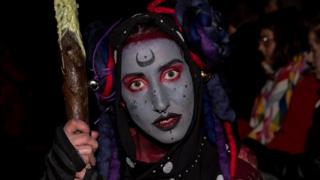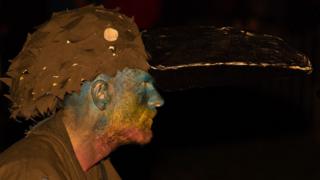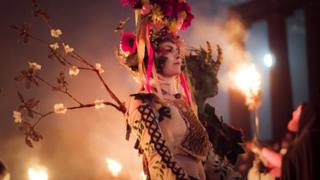 All images are copyrighted.