New Year party host sentenced for raping guest in East Lothian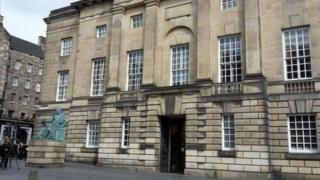 A New Year party host who raped a guest in his East Lothian home has been jailed for four-and-a-half years.
Veselin Ivanov, 28, carried out the sex attack on the new mother after she had gone to a room at his home to sleep.
Ivanov had denied raping the woman at his home in Wallyford on 1 January last year, but was earlier found guilty by a jury after a trial.
Ivanov, who moved to Scotland in 2015, was placed on the sex offenders' register.
No previous convictions
Lord Burns told Ivanov at the High Court in Edinburgh: "She had just given birth to a child and this court, as you know, always takes these matters extremely seriously."
Lord Burns said that the 28-year-old had "absolutely no previous convictions". He added: "You are someone who has come to this country and contributed to it."
The judge said Ivanov was a hard-working individual and the high esteem he was held in by many people was spoken to by a letter handed up to him.
The woman earlier told Ivanov's trial that she awoke to find him on top of her.
She told him his girlfriend was next door but Ivanov said to her: "Come on, let's have some fun."
Advocate depute Steven Borthwick said: "He ignored her physical rejection. He ignored her verbal rejection."
The Bulgarian-born first offender had been on bail ahead of his trial but following his conviction last month the judge remanded him in custody ahead of sentencing on Wednesday.
The 31-year-old victim told the court she went to the party at Ivanov's home with her partner while her baby was being looked after.
At one stage she had been keen to return home to see her child but her partner persuaded her to stay.
Defence counsel Tony Lenehan said Ivanov remained of the belief that consent had been present when the sex took place.
He said that Ivanov had been assessed as posing a low risk of re-offending.