Whisky-fuelled mobility driver banned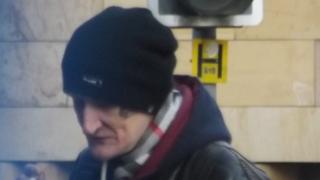 A drunk woman who drove her mobility scooter down the wrong side of a dual carriageway has been banned from driving and fined.
Christine Bey, 43, had a bottle of whisky on her lap as she headed into oncoming traffic on Edinburgh's Western Approach Road on 9 January.
When police stopped her Bey became abusive and spat on an officer.
She was banned from driving for 16 months and ordered to pay £300 compensation.
'Disgraceful behaviour'
Officers placed a spit hood on Bey, who was later found to be suffering from Hepatitis C.
She pleaded guilty at Edinburgh Sheriff Court to driving dangerously while intoxicated along the Western Approach Road at 21:50 on 9 January and spitting onto the face and eye of PC Euan Murray.
The case had been continued for reports.
Defence solicitor, Neil Martin, told Sheriff Welsh that his client's memory of the incident had been affected by her abuse of alcohol, but she accepted the evidence given in court and her "disgraceful behaviour".
Her mobility scooter had been seized and would not be replaced, he said.
Sheriff Welsh placed Bey under supervision for 18 months on a community payback order.
He also imposed a restriction of liberty order, confining her to her home between 19:00 and 07:00 for four months.