Anger over Tesco food container ban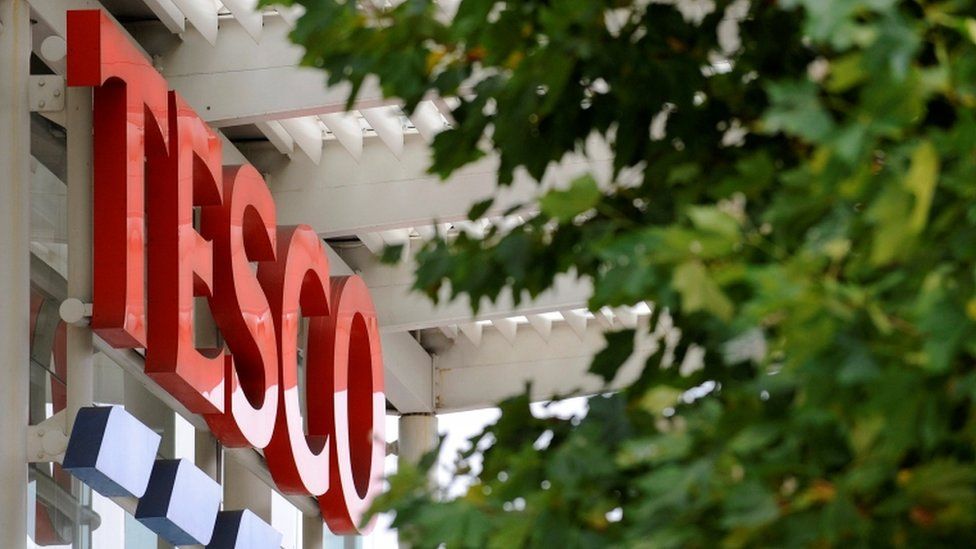 Tesco insists it is committed to reducing packaging after criticism that it stopped a customer using his own reusable tubs to cut plastic waste.
Graeme Corry was told by the store that he could not put fresh produce from the deli counter into his own containers.
The 63-year-old retired banker from Newbridge, near Edinburgh, said he was inspired to act on packaging after watching the BBC's Blue Planet II.
Tesco said it had to balance food hygiene with plastic waste.
Mr Corry said that after watching the latest David Attenborough programme - which highlighted the issue of discarded plastic in the world's oceans, he was determined to cut the amount of plastic he threw away.
He said: "Rather than relying on other people to deal with my plastic waste, I thought that taking my own container when I was buying fresh meat or cheese would be a good way to go about that.
"Usually at the deli they will wrap it in plastic and then put it in a plastic bag, which then ends up in the bin and who knows after that, choking some whale in the ocean."
Mr Corry said staff at his local store in Corstorphine were initially sympathetic and told him it was a good idea.
However, he said that on Tuesday, he was told that using his own containers for fresh food was now against company policy.
He added: "The woman behind the counter said that there was a management directive stating that they were not allowed to put the food in my container and that it had to be in a Tesco plastic bag.
"I've lost all faith in official moves to do something about this and am just trying to do something myself.
"If Tesco is not going to allow me to use my own tubs then I'll just find a store that will."
Tesco has committed to making all of its packaging fully recyclable or compostable by 2025.
On its website, the company lists changing customer behaviour as one of three aspirations for cutting packaging and says: "Helping individuals to make the right choices can start with simple, clear and consistent information on packaging supported by other media.
"We can use marketing and promotions to encourage recycling, use of own containers, and choice of packaging purchase."
In a statement, Tesco said: "We need to balance our responsibility to sell food in a safe and hygienic way with the feedback we receive from our customers.
"As part of our ongoing work to reduce the amount of packaging we use, we are actively looking to provide customers with an alternative helpful way of taking food home from our counters."
Green MSP for Lothian, Alison Johnstone said: "Tesco appear to be claiming that Mr Corry's containers might be unsafe for him to use, but clearly that's a decision for him, not them.
"Do they look inside customers' bags before allowing them to use their own?
"The single-use plastic tubs they want us to use almost all end up in landfill, and they must to be phased out."