Surcharge plan on parking permits for diesel cars in Edinburgh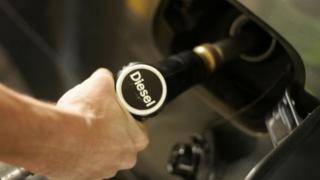 The City of Edinburgh Council has begun a consultation on a proposal to apply a surcharge on parking permits issued to owners of diesel vehicles.
It is estimated 8,000 permit holders' vehicles in Edinburgh are diesel-powered.
The consultation with residents and businesses is open from now until 28 January.
Earlier this year Westminster council imposed a so called "D charge" on parking for older diesel cars.
Glasgow is expected to introduce Scotland's first low emission zone - or LEZ - by the end of next year.
Lesley Macinnes, City of Edinburgh Council's transport convener, said: "Evidence is mounting that diesel emissions are causing serious health problems and worsening air quality in cities across the globe and many cities are already taking steps to combat this.
"We're keen to see what people in Edinburgh think of the idea of adding a surcharge to residents' parking permits for diesel vehicles.
"I'd urge everyone to take a few minutes to complete the online consultation and to let others know about it as well.
"After it closes on 28 January, we'll review the consultation feedback in a report to a future transport and environment committee before deciding next steps."