New evidence of Liam Fee social work visit weeks before murder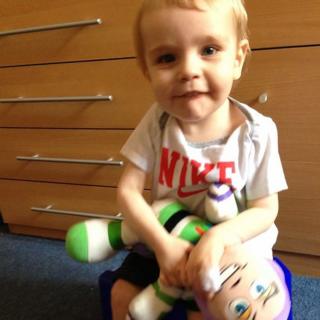 A BBC investigation has uncovered new evidence of social work involvement in the case of murdered toddler Liam Fee.
It has emerged that a social worker visited his home weeks before he died, after hospital staff raised concerns.
No action was taken and the visit was not mentioned in the summary of the official investigation into his death.
Fife's Child Protection Committee said that to protect privacy they could not include some details but all matters were considered by the lead reviewer.
Liam Fee was killed at his home in Thornton, near Glenrothes, Fife, in March 2014 by his mother Rachel Fee and her partner Nyomi Fee, who were originally from Ryton, Tyne and Wear.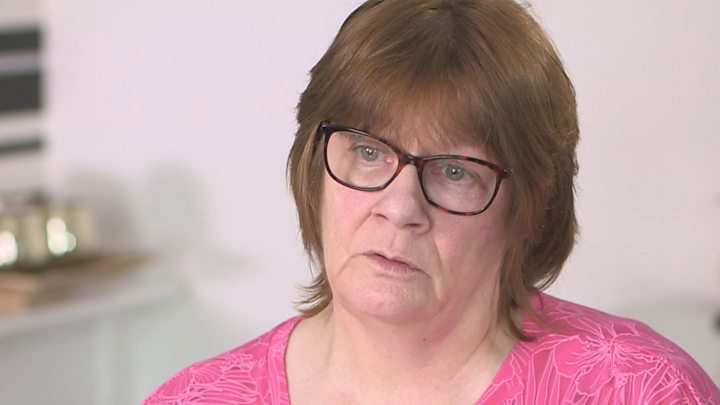 The couple are serving life for murder and a catalogue of abuse towards the two-year-old and other children, including imprisoning one in a home-made cage and tying another naked to a chair in a dark room with snakes and rats.
The official investigation into Liam's death found a series of missed opportunities by professionals to intervene, despite repeated warnings.
The review said services had struggled to see through the actions of "devious and manipulative parents".
Concerns raised
The BBC has interviewed Barbara Barnes, a former Fife Council social worker, about the case.
She was under investigation by the council when she left. She said the allegations against her did not involve any harm to children.
Ms Barnes was a senior social worker in the Children and Families Unit, based in Glenrothes.
A few weeks before Liam was killed, she recalls taking a call raising concerns about the toddler.
She said: "It was from a member of staff at Victoria Hospital (Kirkcaldy), who was saying that they'd had a family down.
"This couple - and she did say it was two women - had a toddler in a buggy, with a blanket over his head. She asked to see the toddler, and the two women refused point blank to let her see this baby."
That toddler was Liam Fee.
Ms Barnes said that because she did not cover the area where Liam Fee lived, she organised another social worker to pay a visit to the family home after the hospital staff raised concerns.
Just weeks later, Liam Fee was murdered. He was found dead with heart injuries after a severe blunt force trauma to his chest and abdomen.
After his death, Ms Barnes checked the social work computer system to see what had happened after she arranged the visit.
She said: "I'd gone in and I checked, and my note was there, and the visit had been conducted because there was a note there from the duty worker for the other team, who went out.
"I can't remember the exact words, but it was to the effect that the child was in the bedroom, he'd asked could he see the child.
"These two women had refused, saying that he suffered from autism and if he went in, seeing a strange man would upset him, and it'd take them hours to calm him down again.
"So the notes then indicated that he hadn't seen this child."
Ms Barnes said that no further action was taken.
This incident is not mentioned in the published version of the official investigation into Liam's death, the Significant Case Review.
The investigation does point to "missed opportunities" for staff to intervene.
It acknowledges warnings about Liam's welfare that came from a childminder, a nursery manager and other professionals but it does not document a visit by social work staff in the weeks before the toddler died.
Ms Barnes, who has now left Fife Council, told the BBC that the omission of these events from the published summary was a concern.
"It matters in that it's not a true reflection of the situation involving this little boy's death," she said.
"In terms of it being recorded or not, it won't bring that wee boy back to life. But it might make a difference for the next child, if it was recorded."
The Scottish Conservatives have called for an independent investigation into the case.
Michelle Ballantyne, the party's spokesperson for Childcare and Early Years, said: "This is not about blame. This is about trying to understand why these things happen again and again.
'Still important'
"And why when you look at our serious case reviews you see the same issues flowing through each one.
"We need to put all the jigsaw pieces on the table. We need to identify the missed opportunities, of which in Liam's case I think his visit to the hospital was one of them, and look at where there are policies and protocols which are preventing us following through on those opportunities."
Fife's Child Protection Committee refused the BBC's request for an interview.
In a statement, Steve Grimmond, chairman of the Fife Chief Officers' Public Safety Group, said: "Some details were not included in the Learning Summary to protect the privacy of others involved.
"That privacy is still important today. And that means we cannot respond to questions about specific incidents that are not contained in the Learning Summary.
"However, it's important to point out that the case was not closed at the time of Liam's death, and that all matters pertaining to Liam were fully considered by the independent lead reviewer in coming to her conclusions.
"This included reading all case files and interviewing staff who were involved with this case."